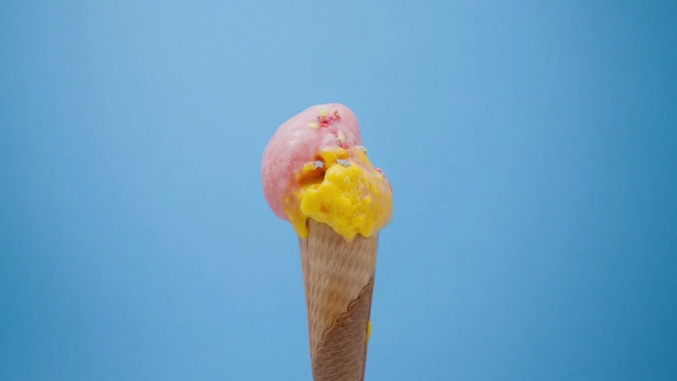 This week we've been mesmerised by watching this time lapse video of melting ice cream. 
The artist behind the video, Mateo Cabeza, said the film contrasts happiness represented by ice cream with the sadness as it melts away uneaten.
Melting ice cream makes us sad too but thankfully we have lots of friends around who make sure that this never EVER happens...