Our driving purpose at Jude's is to bring life to people and the planet.
Our mission is to pioneer radical change in our industry through making the best craft ice cream and treading lightly on our planet.
Our Environmental Management System is designed to reduce our environmental impact and covers our ice cream factory at Twyford.
We are committed to continuous improvement and encourage good environmental behaviour at a corporate and individual level by:
Monitoring our consumption of energy and materials and setting targets for reduction.
Using, where possible, inputs which are reusable, recyclable or naturally degradable and have a lower impact on the environment.
Encouraging environmentally responsible personal and business travel.
Encouraging our suppliers to act environmentally responsibly.
Complying with all current and new legislation and other requirements.
Environmental Targets
Carbon Emissions
Reduce Scope 1,2 and 3 upstream carbon emissions by 43% by 2030 from our 2020 baseline.
Energy
Generate approximately 15% of our electricity demand using solar PV from 2023.
Water consumption
Reduce consumption of processing water used per litre of ice cream by 3% by 2025 from our 2020 baseline.
Waste Disposal
100% of raw materials packaging to be recycled.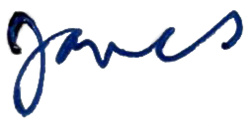 James Wright
Managing Director
10th May 2023