Today is a very brilliant day as we bring you not one but THREE delicious new vegan treats. Launching into Sainsbury's are Salted Caramel Mini sticks, Chocolate Brownie tubs and Lower Calorie Cookie Dough Brownie tubs. The response to our vegan ice cream has truly blown us away, so we have been working our socks off on these new flavours… hoping to knock your socks off!
Lower Calorie Vegan Salted Caramel Minis

As soon as we launched our Lower Calorie Minis, the request flooded in for a vegan option. Ever since we have been hard at work to bring you these sticks of joy! Our award-winning salted caramel oat ice cream is wrapped in a generous helping of dark Belgian chocolate and shards of crunchy caramel.
Vegan Chocolate Brownie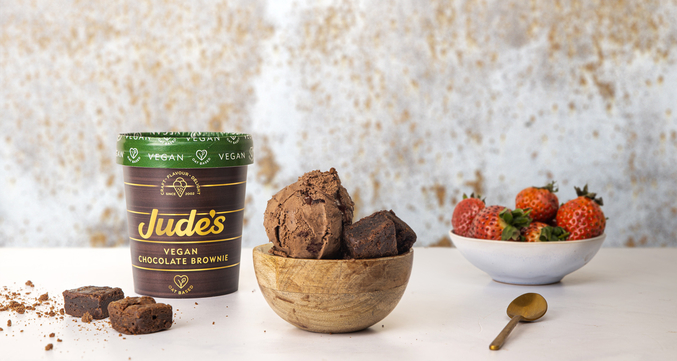 We are excited to be expanding our popular, oat based range in Sainsbury's with this chocolate deliciousness. Churned with a silky smooth chocolate ripple and chunks of gooey brownie, this indulgent treat really hits the spot.
Lower Calorie Vegan Cookie Dough Brownie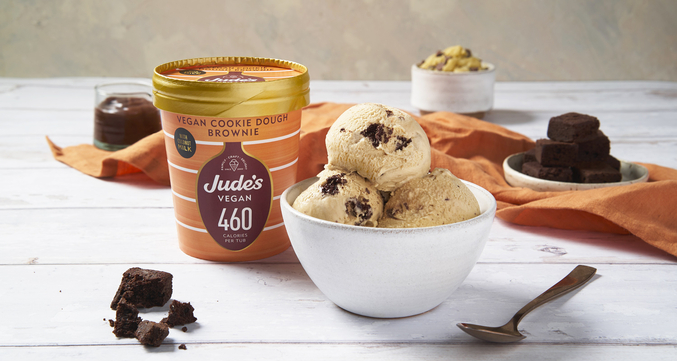 It may sound too good to be true but our Lower Cal Vegan Cookie Dough Brownie really is vegan, lower in calories and loaded with all the indulgence! A deliciously smooth caramel base churned with coconut milk is laced with generous chunks of cookie dough and brownie pieces.