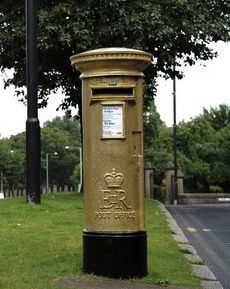 It's been a golden filled weekend all over the UK. At Jude's we thought it would only be right to join in the fun!
We are excited to announce that we have won a couple of golds at the Great Taste Awards. A 2 star gold for our Valrhona Dark Chocolate Sorbet and a 1 star gold for our Strawberry Sorbet.
Maybe we should have a post box painted gold near the Jude's Ice Cream dairy!