Yule tide festivities are in full flow here at the dairy and we're in the giving spirit. Join us and enter a friend to win a free range Copas turkey this Christmas!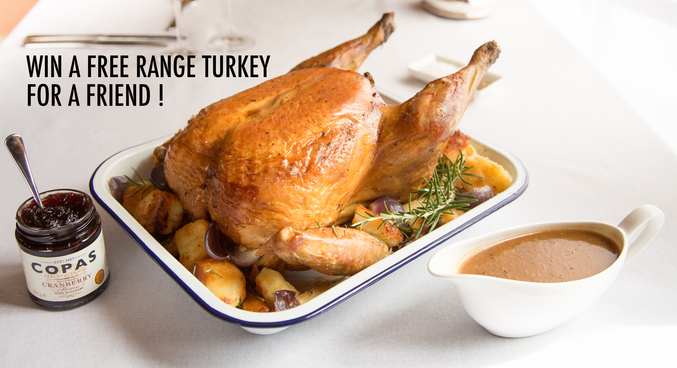 Who are Copas turkeys?
The family run business, Copas turkeys, ensure that their turkeys have a long life and room to roam. They practice traditional processes for plucking and hanging meat which achieves the best possible flavour in a natural way. We're delighted to be offering one of their 6 Kilo Free Range Bronze Turkeys to be delivered to your friend's door on the 22nd December!
winning a turkey for your friend
To enter your friend for their chance to win head over to our facebook page and tag them in the turkey pic here. The winner will be chosen at random and announced on the 15th December.
Good luck! Or should we say good cluck…!