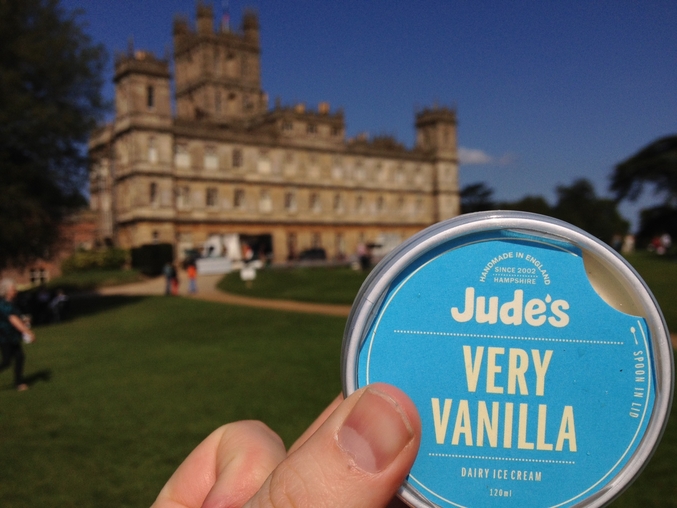 For those Downton Abbey fans looking to combine their love of Downton with their love of ice cream... look no further...
We are delighted to say that you can pick up a cheeky tub of Jude's at Downton land this summer, formally known as Highclere Castle. 
Rumour has it that you can spot the Jude's tubs in a freezer trike staying cool from the sun under a rather fetching parasol. The trick is to catch the ice cream before it pedals off!
Good luck!