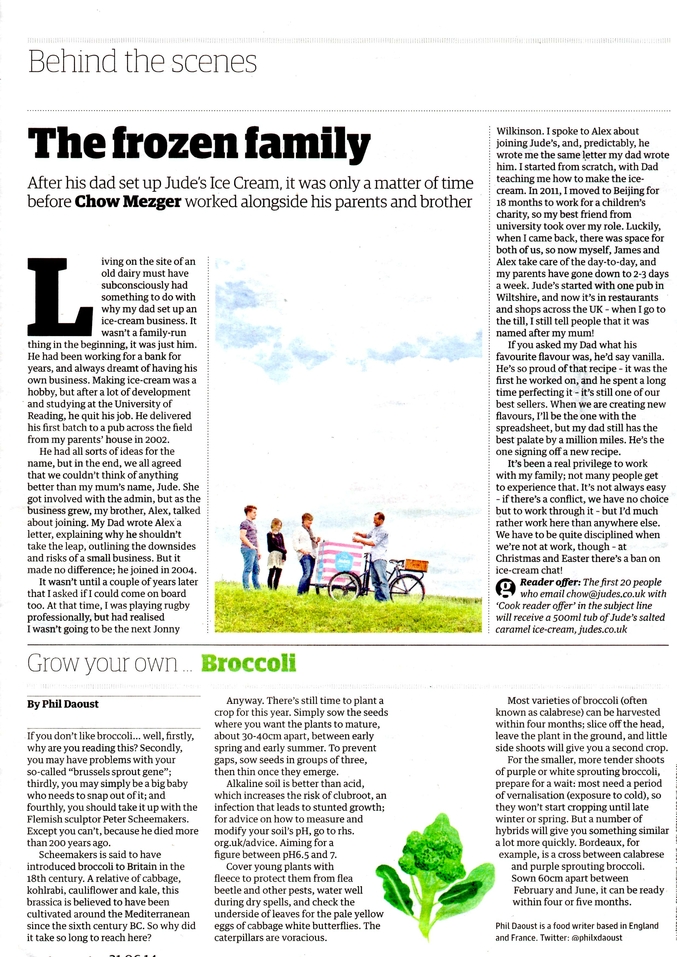 Last Saturday morning, over some croissants and coffee we delightedly spotted our name in The Guardian Life & Style section...

Have a read of the article here and let us know if you learn something new about us!

Now you must excuse us. Off to perfect the art of home grown broccoli...