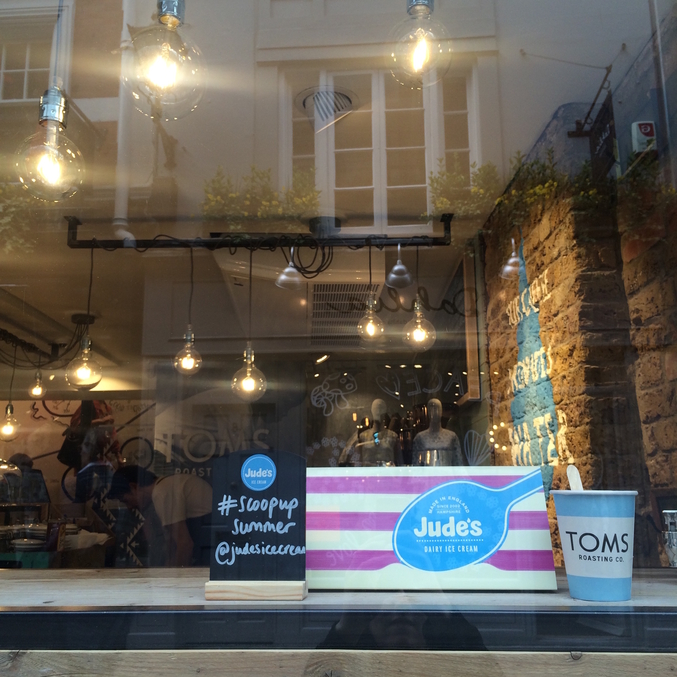 It's official, affogato season is back. In celebration of the opening of the first UK TOMS store we revisited the much loved affogato; TOMS coffee with a scoop of yours truly...
The unique TOMS store combines shopping and coffee masterfully. Their coffee, in keeping with their One for One ethos, ensures that with every bag of coffee sold a week's worth of clean water will go to a community in need of just that. The launch saw many a shopper sipping on an affogato - TOMS espresso poured over an ample scoop of Jude's in a cup.
Why not rustle up your own affogato at home? Tweet us your pics to @judesicecream with the hashtag #scoopupsummer for a chance to win a tub or two!