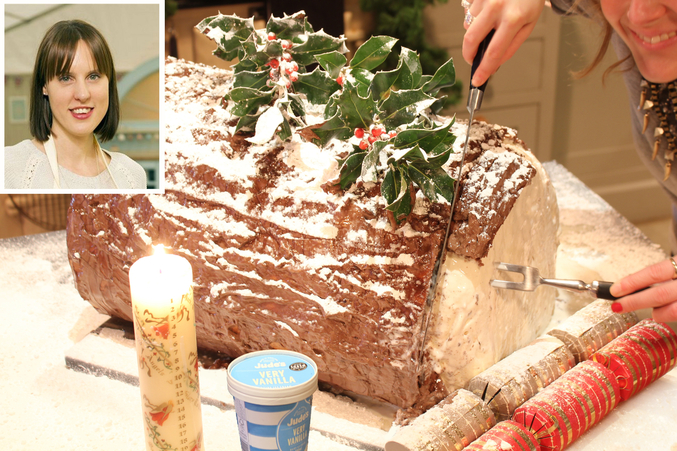 Getting into the Christmas spirit this year has taken a particularly exciting and creative turn. The wonderful Frances Quinn has hosted an Ultimate Artic Roll competition where food bloggers were set the challenge to put a twist on this classic retro dessert using Jude's Ice Cream.
Inspired by Frances' creative and truly unique approach to baking we knew the pressure was on to build a special bake of our own. We merrily donned our festive thinking caps and the Jude's Ultimate Yule Tide Artic Roll was born! The Yule Log pudding weighed in at 20kg and used almost 50 tubs of our Very Vanilla ice cream.
Luckily there was plenty to go around and we expect this Yule Tide dish to feed the hungry Jude's family well into the New Year!