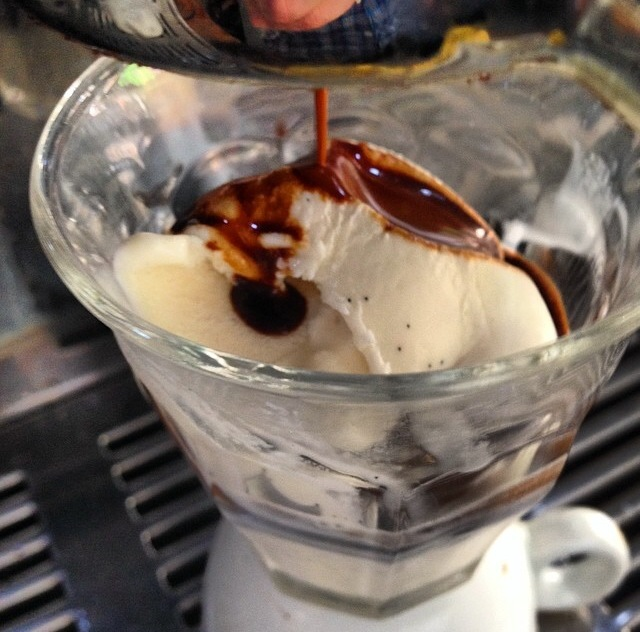 Feeling toasty? Struggling to keep cool? The heat getting you in a flap? Then an affogato is the answer for you.
This summer Jude's have teamed up with the Winchester café, Black White Red, to make the tastiest affogatos in the land! Black White Red source their coffee exclusively from The Roasting Party, a Hampshire based roastery who really know their beans.
Bringing together our Madagascan vanilla pod ice cream, The Roasting Party's carefully nurtured beans and Black White Red's coffee crafting expertise… we bring you the ultimate affogato.