In preparation for Shrove Tuesday we've been putting our kitchen to good use to bring you our "Flippin' good pancake recipe".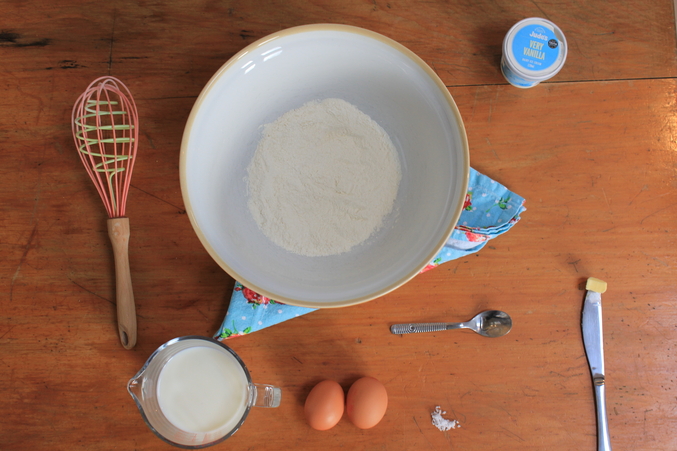 The Ingredients
For the Pancakes
100g plain flour
2 eggs
300 ml semi-skimmed milk
1 tbsp unsalted butter
A couple of drops of vanilla essence
Pinch of salt
The Method
Step 1.
Sift the flour and salt into a mixing bowl. Beat in each egg one at a time. Slowly pour in the milk and beat in well. Finally add a couple of drops of vanilla essence until well incorporated.
Step 2.
Use a large, heavy based frying pan on a high heat. Melt a knob of butter in the pan and pour a small amount of batter into the pan. Tip the pan to allow the batter to evenly cover the pan. The first one is always a botch (at least in the Jude's house it is!) so flip and discard the first one.
Step 3.
Now you're ready to get cracking. Using a ladle or jug pour enough batter in the pan to cover the base. Allow thirty seconds or less before flipping – using preferred method for this (dramatic flip or culinary turn – often the safer bet). Allow the same time for the other side and remove from pan once you are satisfied with its enticing golden colour. Repeat until you are all out batter (or as much as your waistband can manage). If you find the pan drying up simply add another knob of butter as before.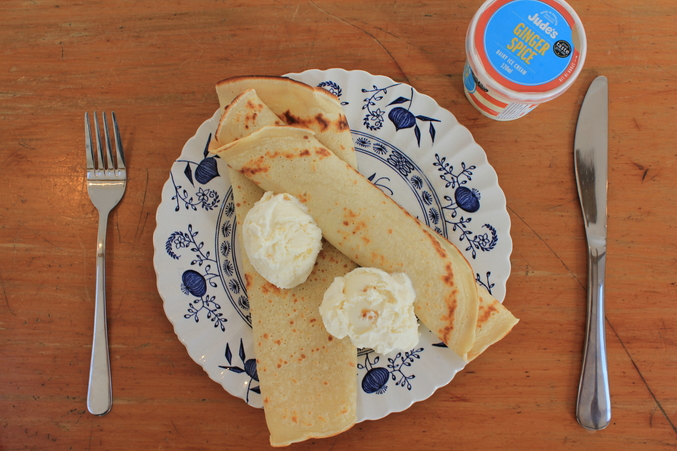 How to serve
Why not try a few different toppings on your pancakes serving yours with a scoop of Vanilla Clotted Cream and a generous drizzle of our Salted Caramel sauce! Tease our taste buds and let us know what combinations you love... @judesicecream