It's a priority for us to minimise our impact on the environment. That means we make our products with the lowest carbon footprint we can, we've reduced our carbon intensity by 21% since our 2020 baseline - check out our Impact Report to find out more. We are also continually looking to make our packaging as sustainable as possible.
Recycling plays a vital role in the circular economy, so we are adding OPRL labelling to all our packaging. Until those tubs hit the shelves we have created this handy guide. Check the website Recycle Now to find local recycling points.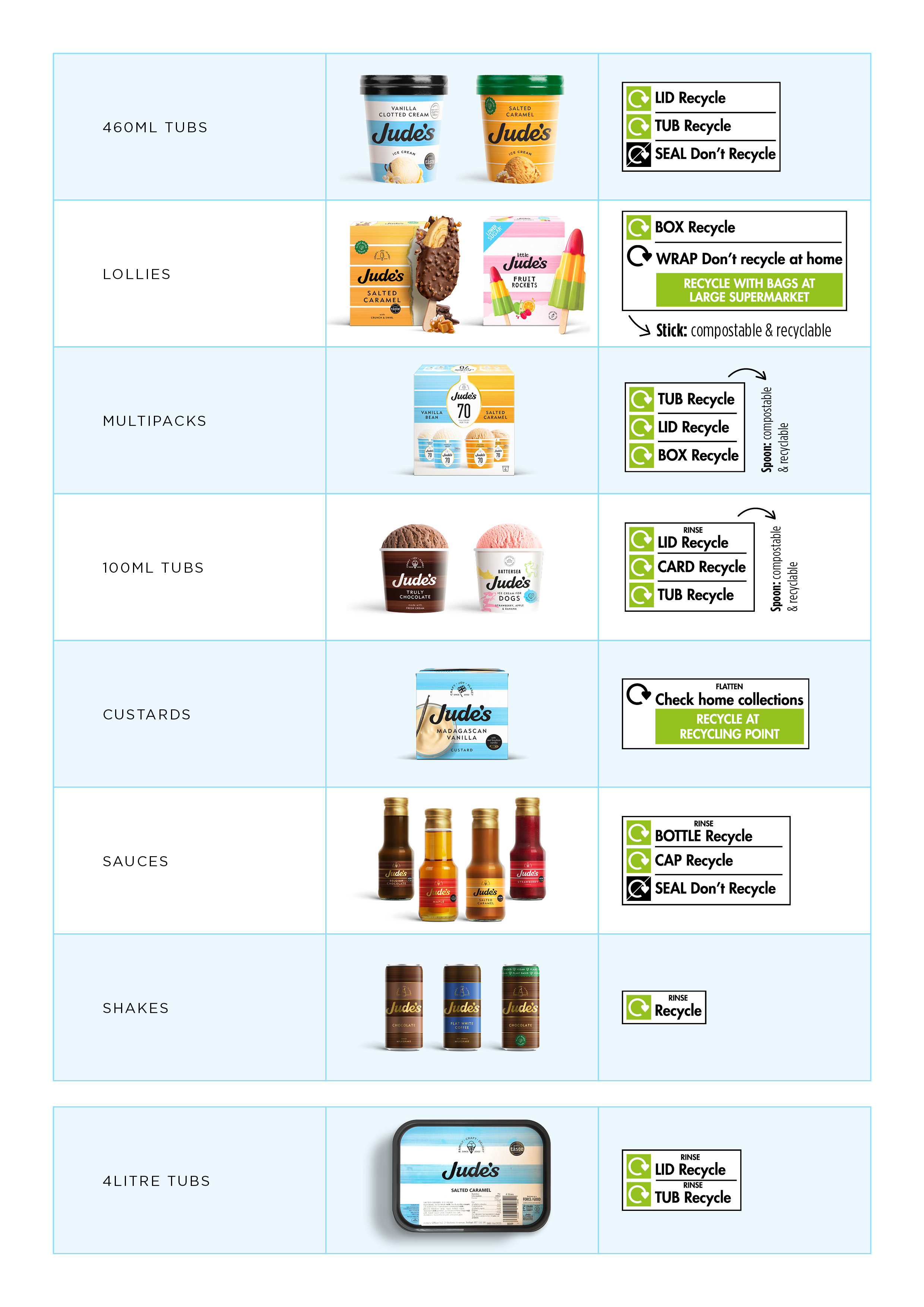 Our target is to reduce plastic packaging (plastic intensity) by 25% by 2025, and by 2030 all plastic will have a minimum recycled content of 30% and we're already on our way. In 2021, we replaced the plastic spoons in our 100ml tubs with FSC certified wooden spoons, this has saved an estimated 3.3 tonnes of plastic per annum or 3.2% of our plastic footprint. The carbon footprint of every spoon is also lower, just 0.3g Co2e per spoon compared to 5.7g for our plastic spoons. All our cardboard is 100% recyclable with the majority from Forest Stewardship Council (FSC) and recycled sources, we are working to make this 100%.