The perfect winter pud to accompany a scoop...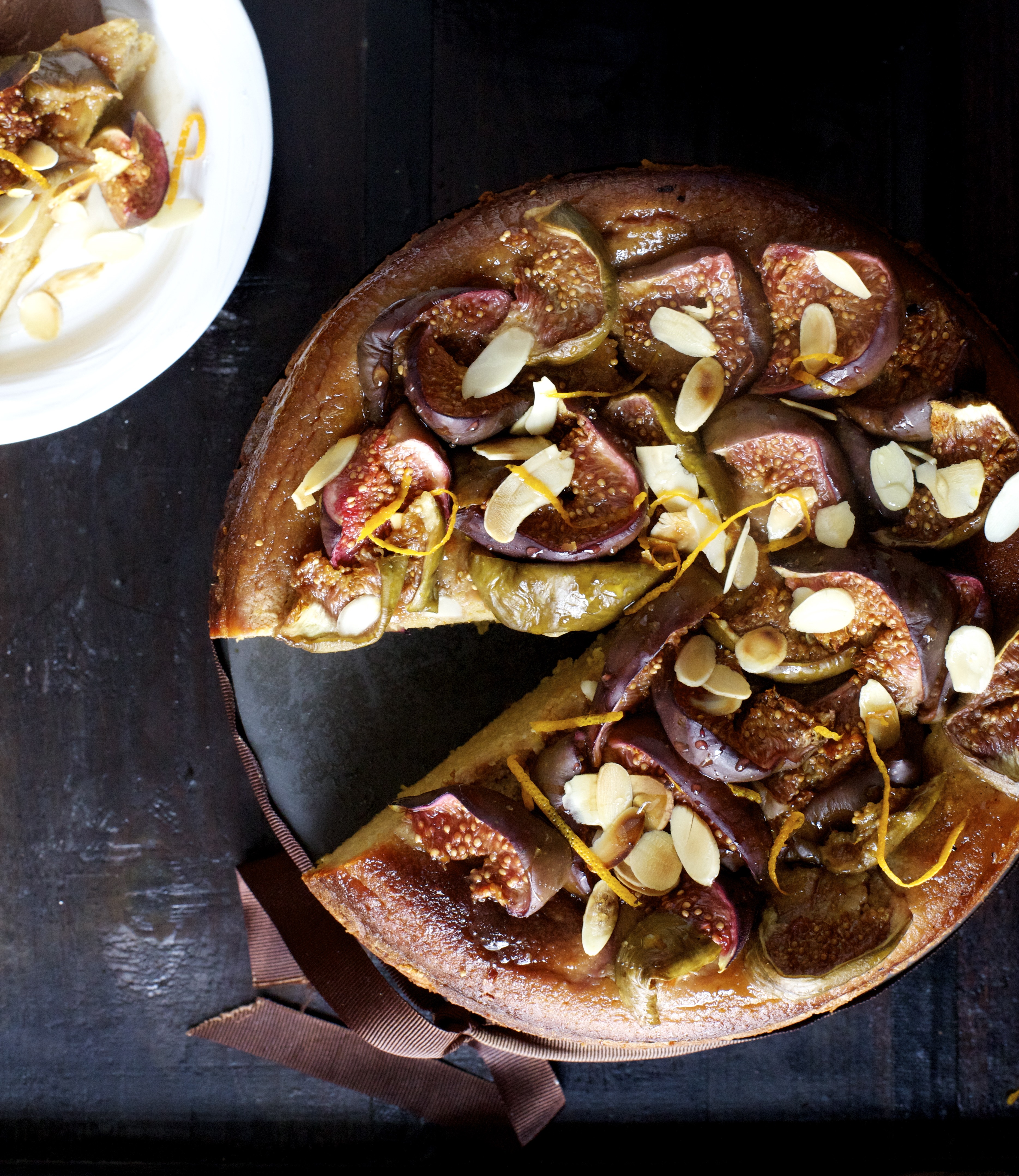 Pertinent Information
Prep time: 1 hour
Cook time: 30 minutes
Serves: 8
The Ingredients
For The Cake
2 small oranges
6 medium eggs
225g muscavado sugar
250g ground almonds
1 teaspoon baking powder
½ teaspoon ground cloves
For The Topping
4 plump figs, cut into 8 segments each
Zest of an orange
30g sliced almonds, toasted
Method
Step 1.
Put the oranges in a pan with cold water, bring to the boil and cook for 1 to 2 hours.
Step 2.
Drain and, when cool, cut each orange in half and remove the pips. Put the oranges – skins, pith, fruit and all – into a food processor and blitz.
Step 3.
Preheat the oven to gas mark 5/190ºC/375ºF. Butter and line a 21cm/8 inch spring form tin.
Step 4.
Gently beat the eggs by hand and then add the sugar, almonds, baking powder and ground cloves. Mix in the pulped oranges.
Step 5.
Pour the cake mixture into the prepared tin and bake for 30 minutes. Remove from the oven and, working quickly, scatter the figs over the surface of the cake. Return the cake to the oven for a further 30 minutes.
Step 6.
Remove from the oven and leave to cool a little, on a rack, but in the tin. Remove from the tin and serve straight away with a scoop of ice cream.
Step 7.
Enjoy!